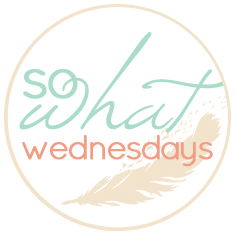 Here we go again, yo.
So What
if I secretly kind of want to take a break from running and become a legit yogi? Like the kind that is all peaceful, calm, in the moment and can gracefully do a headstand for 10 minutes. Hot yoga is really tickling my fancy these days.
So What
if I'm still addicted to Candy Crush? So are the rest of you.
So What
if I'm pretty much dying for chicken Shawarma? I'm craving that salty, delicious goodness. Must. Get. Soon.
So What
if I almost busted a cap at Greek Express a couple weeks ago when I ordered a Greek salad with chicken shawarma and was informed that they indeed don't have shawarma?? ..... no shawarma of any type in fact. What the what? How is this allowed? See.......if I was a legit yogi, I wouldn't be bothered by this.
So What
if I'm in full fledged spring-clothing related tizzy? Where are all of my spring clothes from last year? I'm sure I'll hate them if I find them. But seriously. Where are they?
So What
if I've slept a total of 8 hours in two nights? I figure I'll sleep when I'm dead.
So What
if I'm more concerned than I should be about Lemon Mint Leaf leaving B&BW? I'm still scarred over the sudden disappearance of Summer Boardwalk last summer.
That's all I've got for now. See ya from the Blue Ridge Mountains!