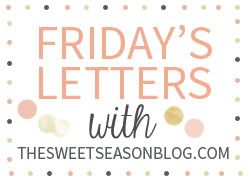 Dear Rottenecards,
This straight up cracked me up...
Dear Weather Man,
I know April showers bring May flowers and all but that was cruel. 2 days of almost 80 degree temps and now this. If if weren't for the opportunity to legally wear my Hunter wellies, I'd have fallen right back into my self diagnosed SAD.
Dear Glipho,
I got your email but I don't know how to use you. Nor do I want to take the time to figure you out.
Dear Wal Mart,
Apparently this Hard Candy makeup thing isn't new. As much as I try at all costs to avoid you, I'll be back. Don't you worry. Mama needs some gloss.
Dear Cinco de Mayo,
What is going on with the new random plastic sign hanging where it used to read "Cinco de Mayo"?? You know you are my favorite local Mexican restaurant joint. Please don't make me go back to El Vacquero.
Dear 24 Day Challenge,
I love you but you are really no fun on the weekend.
Dear Tupperware egg/ omelet maker thing,
You continue to rock my socks. And for those of you who wanted this fabulous gadget, the online party will be open for a few more days. The egg maker is $20 and a life changer. :) Promise. The link is on my FB page or email me at advocarerunner1@gmail.com and I'll hook you up. My friend
Jen
who I am hosting the party through says she will refund all shipping as long as you pay via paypal.
Dear B&BW,
Thank goodness your candles are 2/$22 again because I need more Lemon Mint Leaf, stat.
Dear Husband,
Thanks for taking one for the team and taking the 6 year old to soccer at the crack of dawn tomorrow. In crappy conditions to boot. Oh and with a two year old in tow. All so I don't have to miss my big 20 mile run. Seriously, I couldn't keep up these running shenanigans without you. Mwah.
Dear Laundry Hampers,
I feel like I work on you morning, noon, and night but you are never empty. There has got to be a solution here. A better way...
Dear Grant Girls,
I don't know what I'll do the day that our giant, ongoing 24 hour group text ends. I've grown so accustomed to knowing your every move that it's like I have a pocket full of friends with me at all times.
Happy Friday, ya'll! See ya back here later for a 24 Day Challenge check in!